THANK YOU FOR CONTACTING THE CONES FACTORY
We'll get back to you as soon as possible. 
Looking for something else? Check out our popular products below and sign up for our newsletter to keep updated and save on future purchases. Plus, find out how you can download our entire catalog today.
Popular Products
Add something new to your lineup with one of our most popular products. Whether it's a new size, color, or material, you'd be surprised to see how a new product addition can boost business. Take a look below for some inspiration.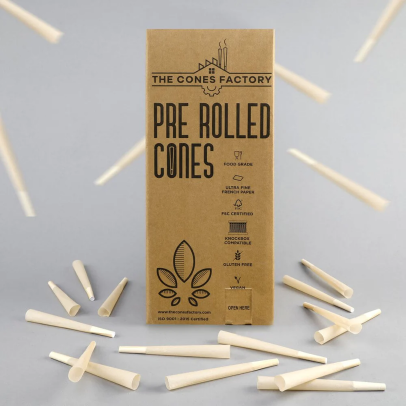 King Sizes 109 MM Hemp Pre Rolls
100% hemp, food grade certified paper your customers can pack high.