Showcase your brand with a little help from the pre roll experts
Make sure you truly stand out from the crowd, don't forget to focus on what you put on the outside of your pre-rolls as well as the inside. Fortunately, creating the perfect custom pre-rolls that features premium bud on the inside and your brand on the outside is possible with our custom pre rolled cones!


Make the Perfect Joint With Our Custom Pre Rolled Cones
No matter what you're looking for in your pre-rolls, a pre rolled cones wholesale order at The Cones Factory can make it happen. With our customization process, you control everything.
6 Cone Customization Options
We can make your tubes any length, with the standard lengths being 84mm, 98mm, and 109mm.
---

Your filter size is important as it determines how much flower you can pack into your joint. The standard sizes for filters are 26mm & 21mm.
---
When designing your custom pre-rolls, you can choose between unbleached hemp papers, hemp blunt wraps, and classic refined papers for your products.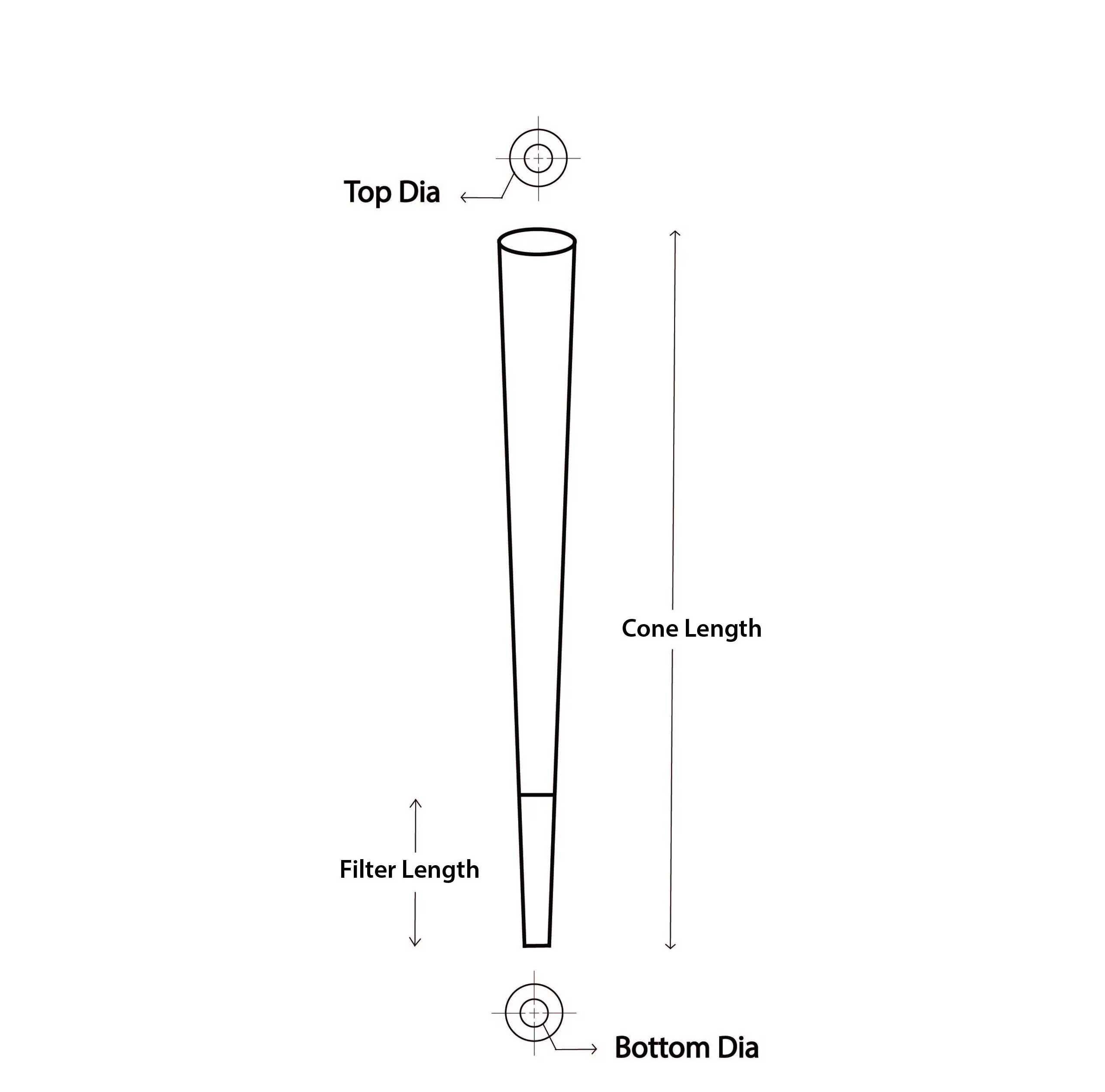 We can adjust the diameter of your tubes as well, with standard diameters being 9mm & 10mm.
---

Whether you want external branding on your tube, branding directly on the paper, or embossing and foiling on your filters, we can take care of your branding needs for you!
---
Spiral filters, classic W filters, and wooden filters serve to enhance the smoking experience and make smoking your pre-rolls more desirable!
You can tailor our pre-rolls to meet your needs with our customizable pre-roll cones.


Get Started With The Cones Factory
Ready to take your joints to the next level? Design your perfect custom pre-roll cones here at The Cones Factory and take advantage of benefits like the quickest turnaround times for custom orders, a price guarantee if you find a quote lower than ours, and low minimum orders for as few as 800 cones. Place an order request now to get started on your custom pre-rolls!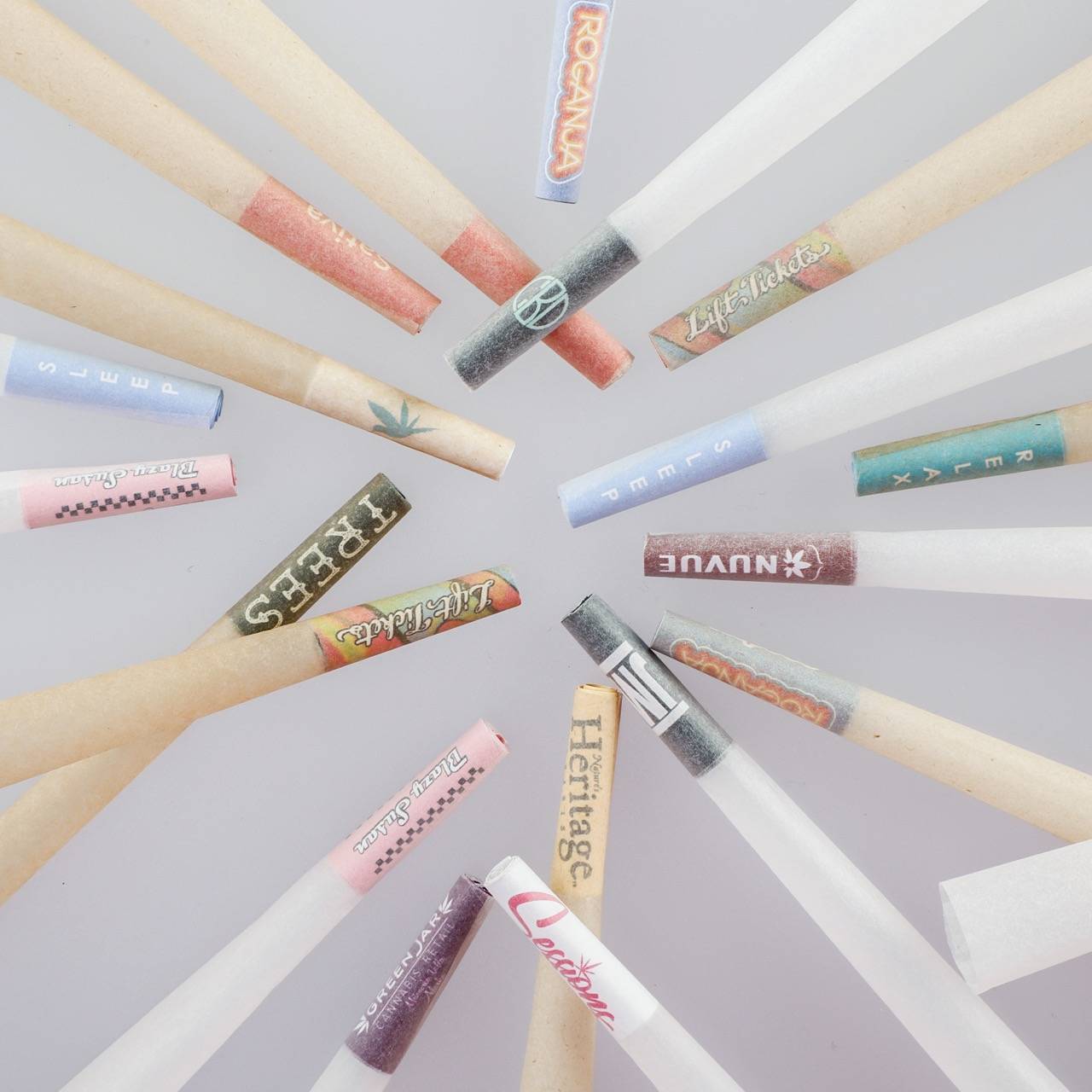 ---
External Branding
This is one of the most visible branding form as your artwork would be fully visible on the outside irrespective of the paper used
Regular Branding
The Classic branding form where the branding is on the filter itself
Special Effects
With effects such as embossing and foiling on the filter, this form would definitely make your branding distinctive
---
Once we receive the finalised artwork, we can mass produce the whole batch in 3-4 weeks time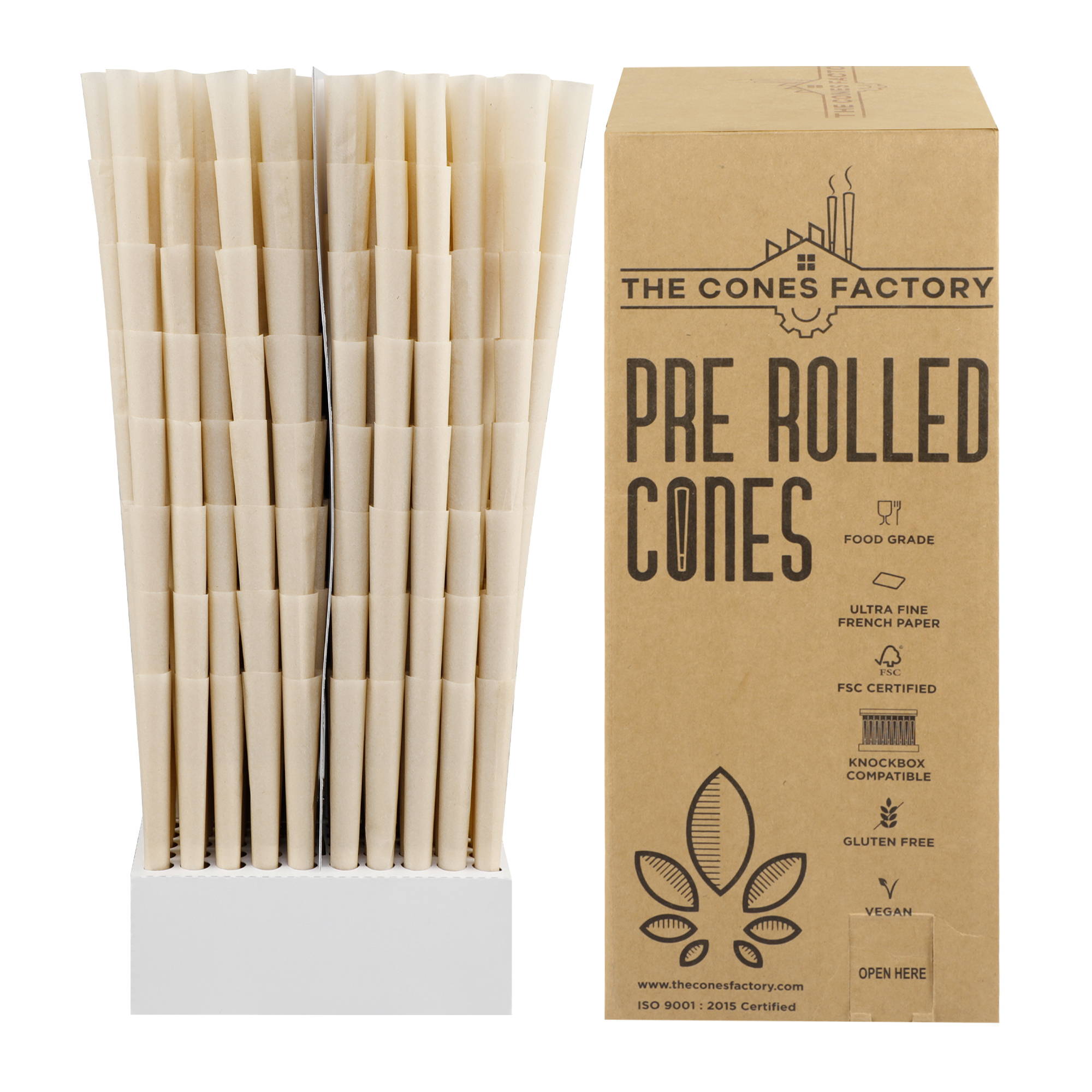 As far as the smokability is concerned, these are the best papers that have been produced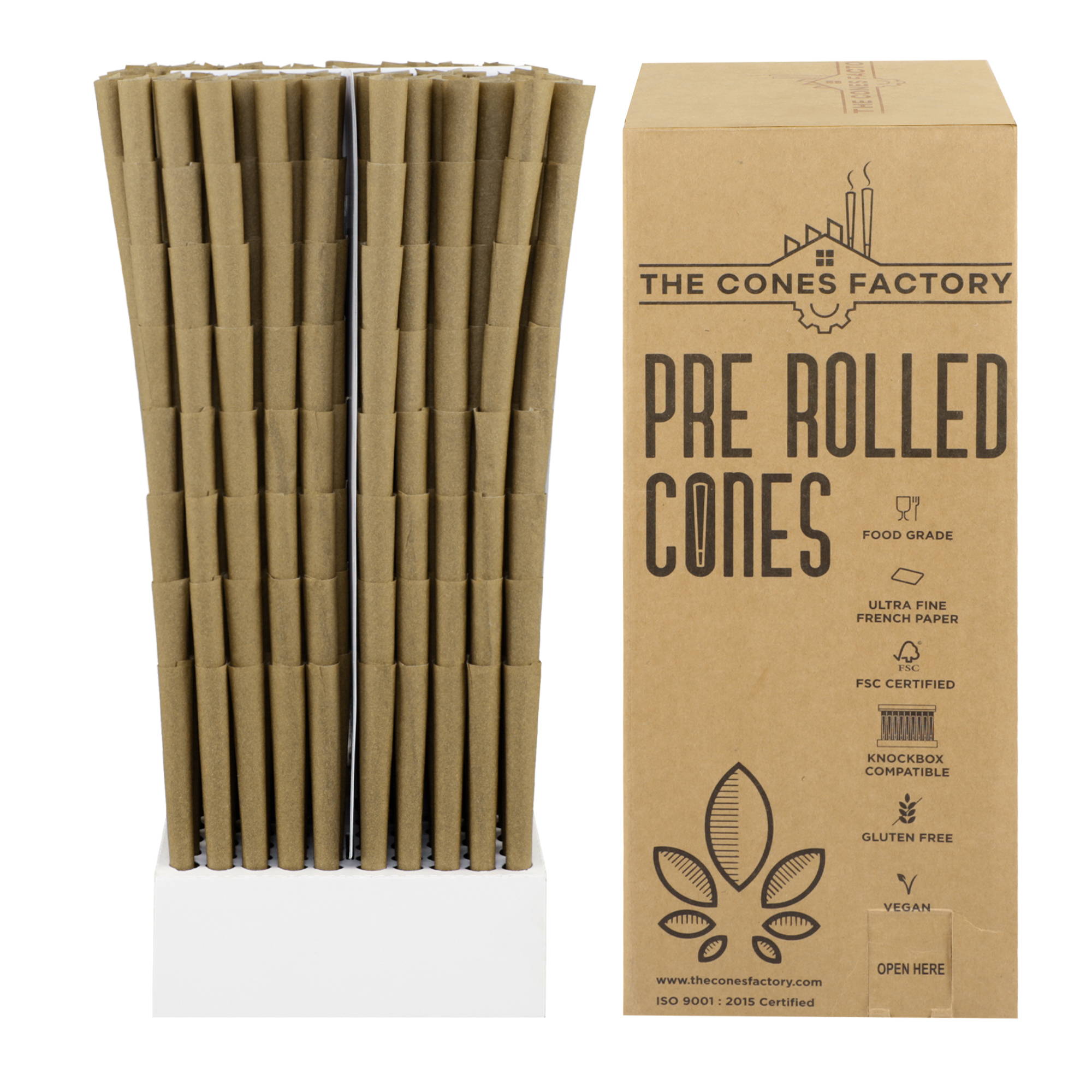 Create a unique line with the Hemp Blunt Wraps and simply stand out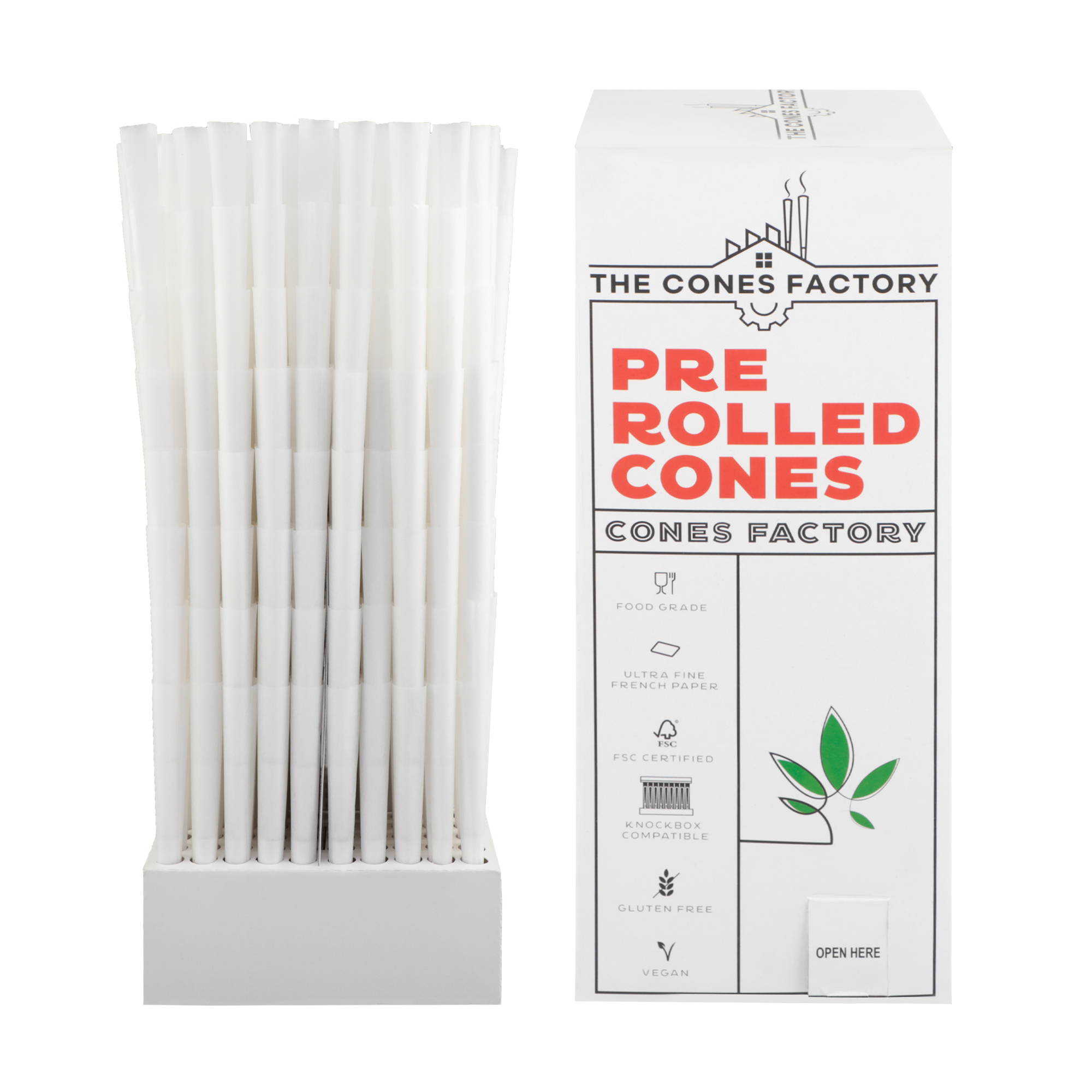 If you're looking for a neat look then you can't go wrong with these papers

Spiral Tips are handcrafted tips made to enhance the smoking pleasure. The flow of smoke that comes out of these tips provides an unique smoking experience

There is a reason why these are classics. You'd definitely want to get that "Hit the Spot" feel when smoking a joint

These premium tips act as insulators and you don't feel the heat of the smoke that come out of the tube at all. Not only the smoking experience is premium but you get a nice flow as well
---
Choose this option if you want to see photos of the how your artwork would look like before final production
You can upload your logo and create your order online as per your requirements
Want to tell us more about your project? We can achieve non standard customisations with ease